Tablet Cases
Swiss Leatherware's cases are the ultimate hybrid of durability and style. Some of the most artistic, talented designers in Europe devise creative new ideas for Swiss Leatherware products. Each case is also constructed using revolutionary, Ballistic Nylon fabric technology that ensures maximum protection and comfort.
When it comes to choosing the best case for your personal accessories, feel confident that every case bearing the Swiss Leatherware logo comes with a guarantee of unparalleled quality and craftsmanship.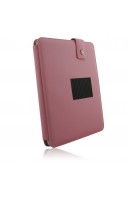 Wrap your iPhone in luxury with the Swiss Leatherware Bank. Slide your iPhone into a secure pocket that frames the front of your tablet. To protect your iPhone, simply close the book-style case and snap closed with the buttoned tab. You will find its soft interior features two slit pockets, perfe..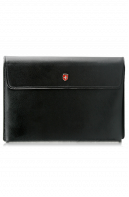 The Swiss Leatherware Prime Case for the Motorola XOOM is designed with unique craftsmanship and durable material. This case provides great protection and with the reversible cover it turns into a stand. Enjoy your movies, music, pictures and videos from a landscape or portrait view. Special ..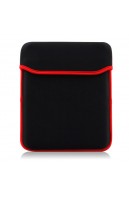 Fast, functional, and soft. When the R&D team at Swiss Leatherware started to put their own personal tablets to use at the office, a need for a protective case that offered quick access to their tablets was immediately desired. Inspired by personal needs, this acclaimed design team is offerin..
Showing 1 to 3 of 3 (1 Pages)